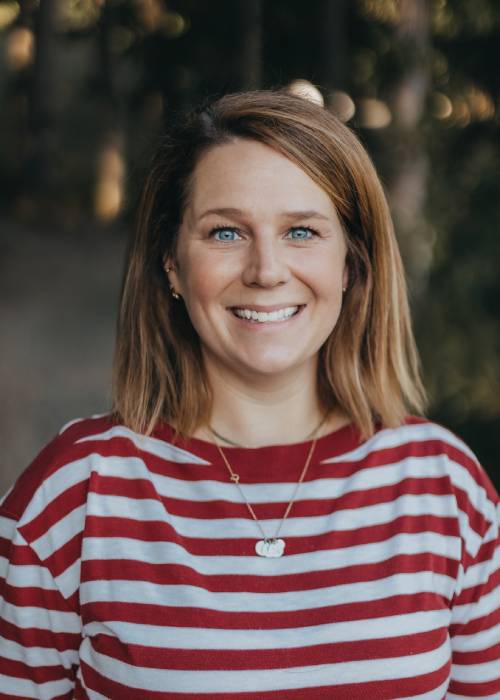 The VCU College of Health Professions Department of Rehabilitation Counseling recently appointed Courtney Holmes, Ph.D., as the new associate chair for academic affairs. She also serves as associate professor in the Department.
In this role, Holmes will support the academic journey of students from the time they enter the program all the way to graduation. Some of her priority areas will include enrollment, student engagement and accreditation.
Holmes says she has been informally serving as the department's accreditation liaison for nearly eight years, where much of her responsibilities have included student, supervisor and program evaluations, as well as preparing the annual report.
"In this role, my goal is to help strengthen student engagement and communication within our department," said Holmes. "I want our students to feel more connected and to have access to resources at the university that might help them throughout their educational experience."
Holmes, who is licensed professional counselor and a licensed marriage and family therapist, recognizes the importance of effective clinical training, now more than ever.
"I think the pandemic really highlighted the need for programs like ours, and our profession, as we train our students to support people through mental health and other types of challenges they have in their life," she said. "We have the opportunity to leverage our training, and show people why it's important to pay attention to our mental health."
Holmes received her MA from Gonzaga University in Community Counseling and her PhD from The College of William & Mary in Counselor Education and Supervision. Her clinical experience includes work with individuals, families and couples on a variety of mental health related issues. She also has also served as a clinical supervisor for counselors-in-training across various specialties, such as clinical mental health, family counseling, and rehabilitation counseling.
She currently serves on the editorial boards of the Journal of Counselor Preparation and Supervision and the Virginia Counselors Journal. She is the recipient of the Outstanding Supervisor Award from the North Central Association for Counselor Education and Supervision (NCACES) as well as the Distinguished Faculty Award for Teaching from the VCU College of Health Professions.